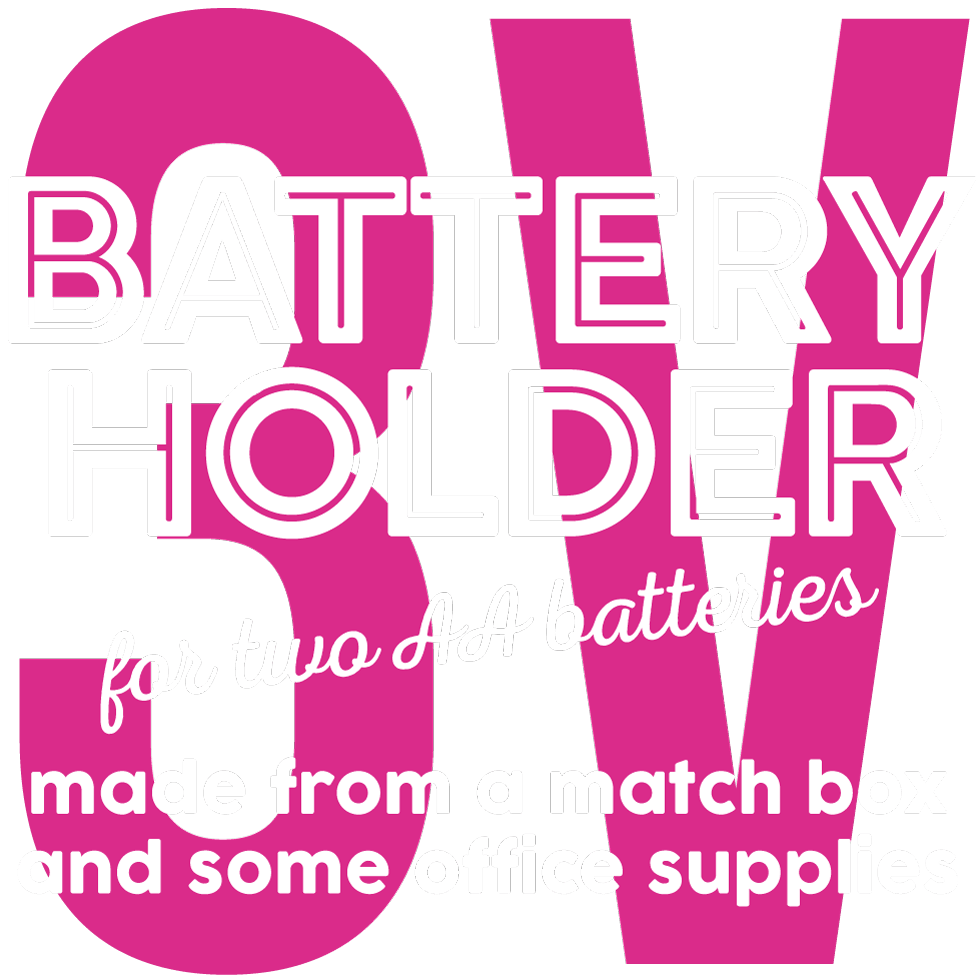 Here is how to make a…
3V battery holder from a match box and some office supplies
Maybe you have been here: You need batteries in your maker project but you don't have a battery holder. With a match box and some items from your office drawer you can build this battery holder for two AA batteries and use it over and over.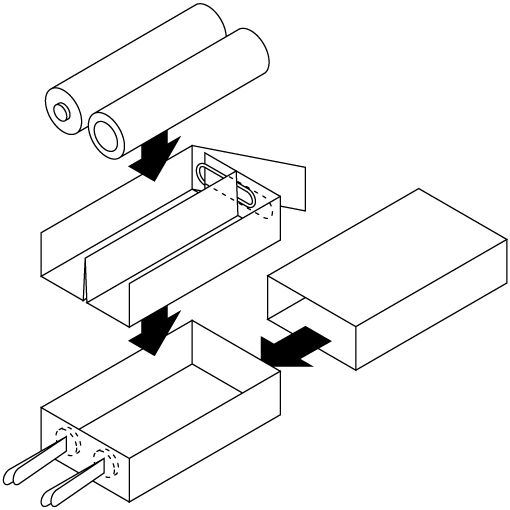 Make a battery holder step by step
Materials
For a 3V battery holder:
1 match box
2 AA-batteries
1 metal paper clip
2 metal paper fasteners
1 piece of cardboard from a cereal box
1 template (download and print this one)
Optionally some electrical tape
Tools
X-acto knife
Cutting ruler
Cutting mat
TIP: When you print the pdf file do not choose to adjust the document to your printers paper. It will shrink the illustration.
Steam skills and science
Basic electronic circuits
Find alternative solutions to problems